ingredients


Ingredients Green Coffee 1500:
- Arabica beans
- Calcium
- Chrome Picolinate
- Herbal mix of Green tea leaf extract (standardised at 180 mg polyphenolen, 90 mg Epigallocatechingallate (EGCG), 50 mg naturally occurring caffeine), Panax ginseng root.
---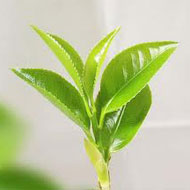 Green tea


Green tea stimulates anti-oxidant activities and helps protect the body against potential damage by free radicals. It heightens metabolism, which results in weight loss. Vitamin B12 keeps your neurons healthy. Green tea contains Theanine, a naturally occurring amino acid which helps you relax and promotes a feeling of wellbeing by stimulating GABA-levels in the body (a neurotransmitter which makes us feel 'nice' and 'good').
See below one of the many studies which have been done regarding the effectiveness of green tea [01]
– Consumption of green tea leads to a decrease of body fat and an adjusted malondialdehyde LDL-connectivity in men. During the study, 38 healthy Japanese men were split up into two groups and given the exact same diet. One group drank a bottle of green tea daily, with 690 mg Catechin anti-oxidants. After 12 weeks, the body weight, BMI, waist size, fat percentage and Lipoma had notably decreased in the group which drank green tea, compared to the control group. . [01]
---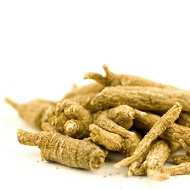 Panax ginseng root


PanaxGinseng root helps keep your energy level while you diet. Ginseng has been used in the East for centuries. Countries such as China and Russia use ginseng to prevent the common cold and flu, and in order to improve energy, vitality and longevity. It is also used to increase the body's resistance to stress. New research shows that ginseng is also effective against obesity and controlling diabetes.



One of the studies done regarding ginseng can be found below [02]
A study published in the Phototherapy Research Journal shows that ginseng actively combats differentiation in cells which save energy as fat, making the cells less able to store fat. [02]
---